End fleet chaos
Fleet 360 is a complete fleet management system for all your vehicles, machines and tools. It's your single-source-of-truth. Discover more.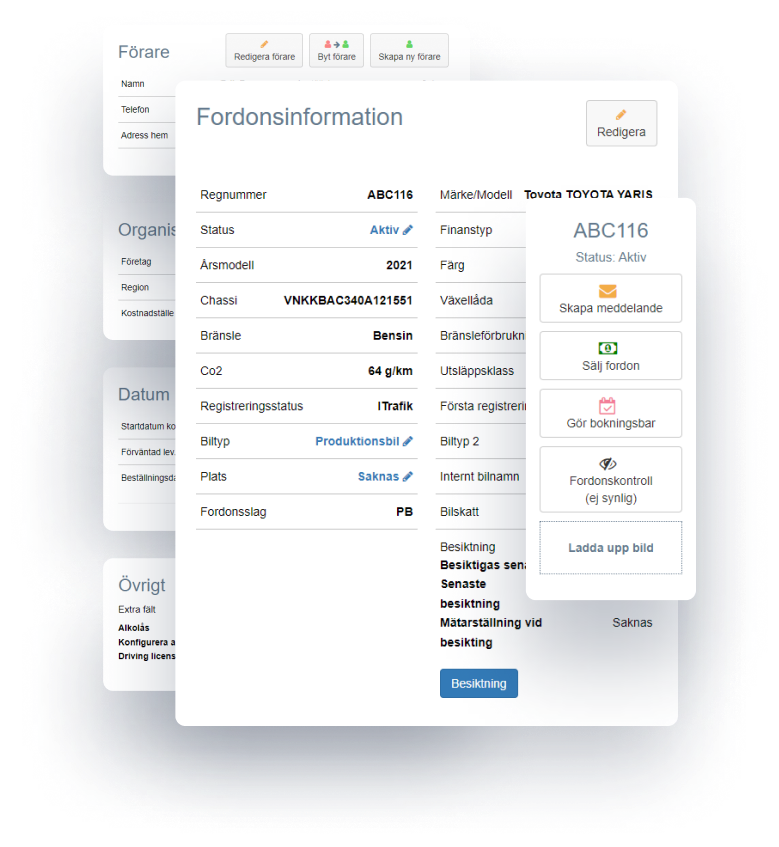 Full control over every vehicle, machine or important tool
See lists of your vehicles, machines and tools with all essential info. Instantly drill down to see more. Never be left in the dark again.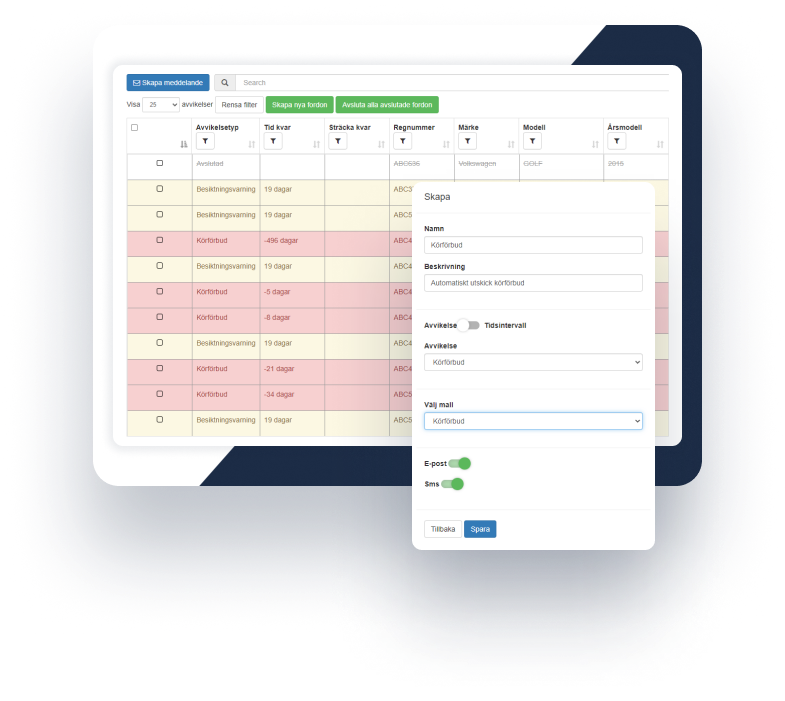 Avoid costly compliance mistakes
Automatic notifications so vital information always reaches drivers and operators on time. Never get caught without up-to-date papers again.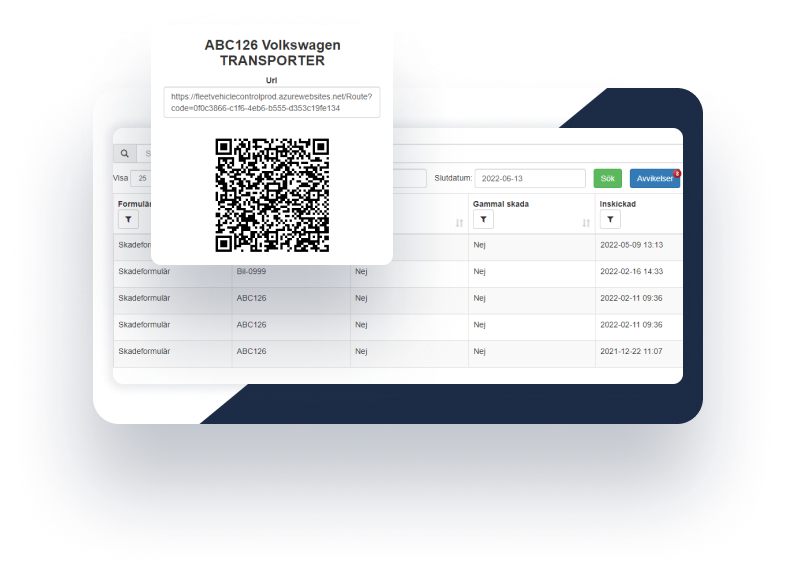 Avoid damage report errors and delays with QR code magic
QR codes and automated forms for fast and easy damage reporting. Avoid insurance hassles, downtime, and out of control repair costs.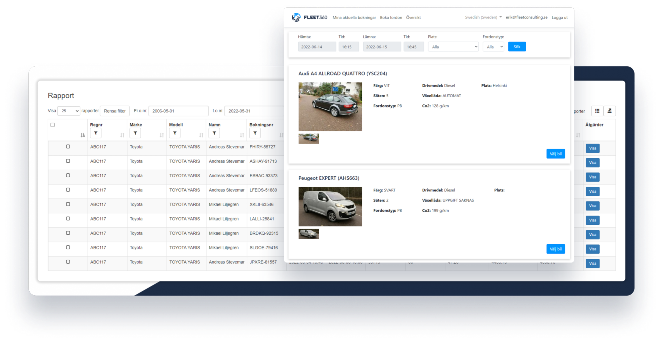 End booking confusion
Easily share your vehicles, machines and tools with your teams. Costs are automatically tracked across cost centers. We can even automate your entire booking process and connect it to an electronic key cabinet.